When I was younger, I never really know what wrist watch I want. I just know that I need a watch to tell time (was just started working back then and need a watch to keep me punctual for all the meetings, etc).
So I went to many shops and look around until I found a watch that I like. I picked sports watch, a Seiko 5 (because that's the cheapest lol) but found myself to regret it. It's a good buy and look beautiful but feels out of place to be wearing it to an office.
A few years later, I found myself more knowledgeable on wrist watches and would like to help people on what they should consider when choosing a wrist watch so that you guys won't make any mistakes that I've did. Now, let's find a good watch for you shall we!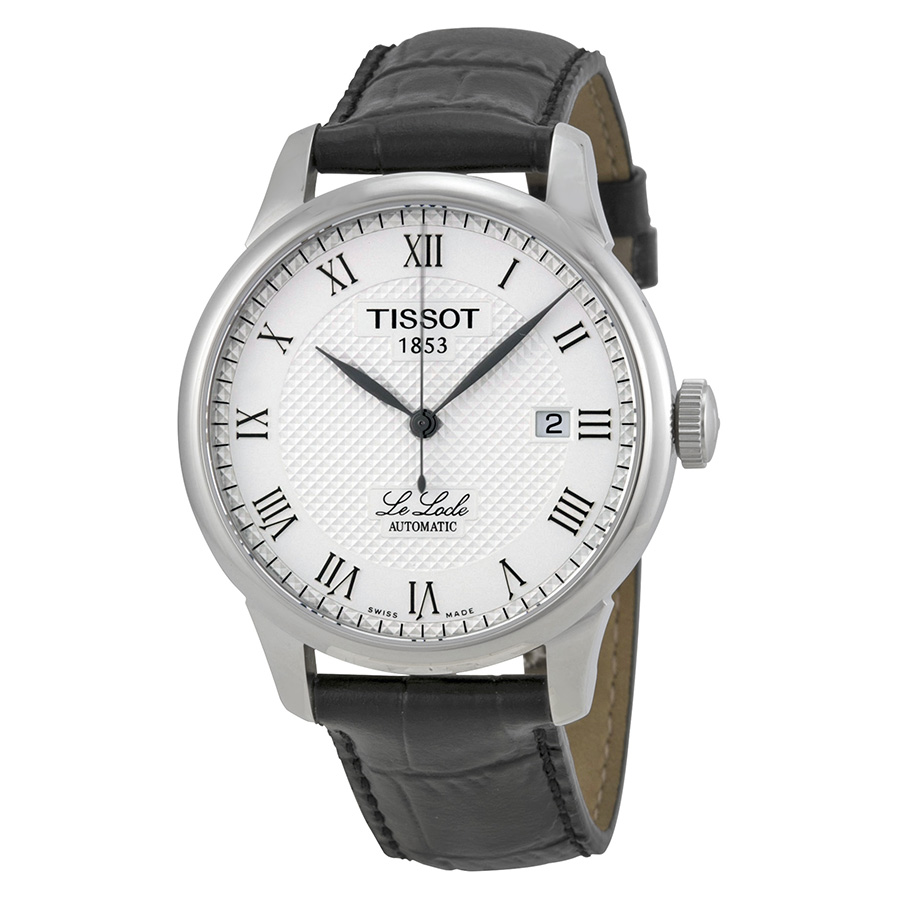 6 Things To Consider When Choosing Your Wrist Watch
1- Buy A Watch That You Like
First and foremost, buy a watch that you like! A watch will be something that you always keep around you day in day out. So it's very important that you choose one that you like or otherwise you will regret buying it and just put it  inside your cabinet. Look in detail at the watch such particularly on these areas:
1- Dial color
2- Dial design (signatures, logos, etc)
3- Markers and hands shape
4- Exhibition casebacks or solid caseback engraving
5- Decoration on movement (for exhibition caseback)
6- Case construction and shape. Polished or brushed case?
7- Dial window crystal shape
8- Bezel design
9- Weight
These are the finer details in a watch. I've very easy to be rushed and overlooked these things when you first view a watch. But trust me, these are the things that you will dig in detail when you have BOUGHT the watch later on. Remember you have years left with your watch right? For sure you are gonna take it out one day and scrutinize it in detail. You might then think that you don't actually like the hand shape because it's too big or you find the case is not polished and don't like that.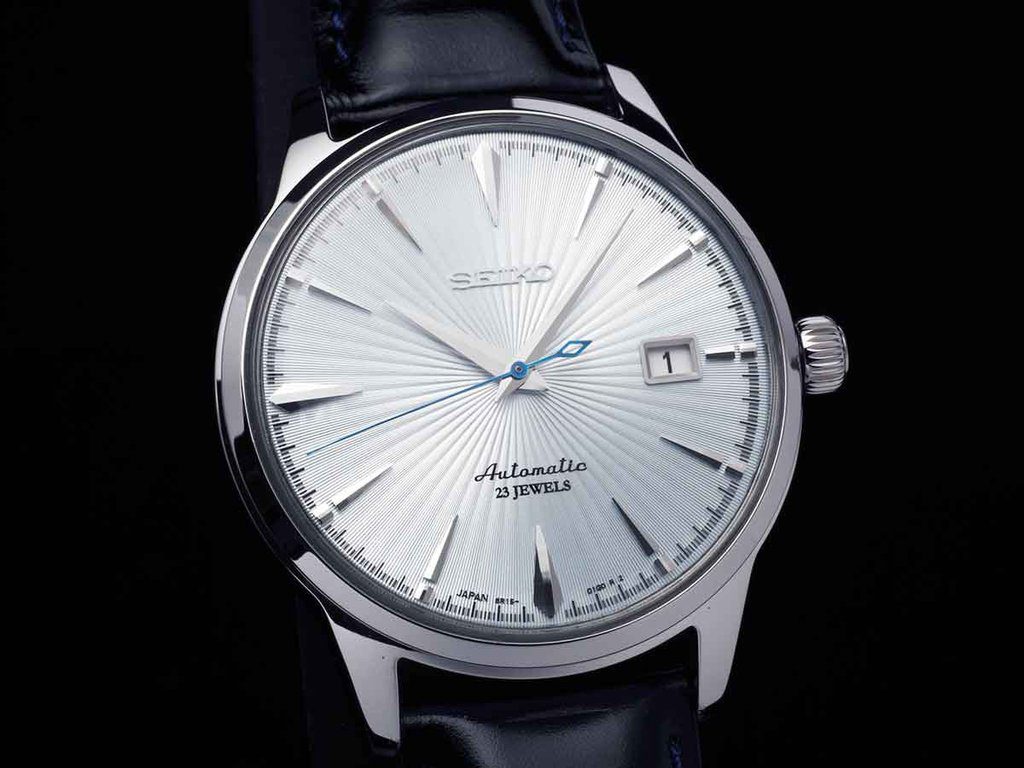 Pictured above is the Seiko SARB065 (Cocktail Time) featuring a beautiful sunburst dial with silver hands and markers. It is important to buy a watch that you won't feel tired looking at – after all this is the thing that will be by your side everyday =)
These kind of things will pop up in future (trust me I've been through that). So it's better if you look these things in detail before you actually buy it. Look at the watch all around and feel it before you pull the trigger. If the watch is not available at your local store (such as these Seiko JDM versions: SARB033 and SARB065 Cocktail Time), internet reviews are very helpful for you to look at it in detail.
Bottom line is you've got to look at your watch in detail and like all of them before buying. Doing so will avoid the cost of heartache in future.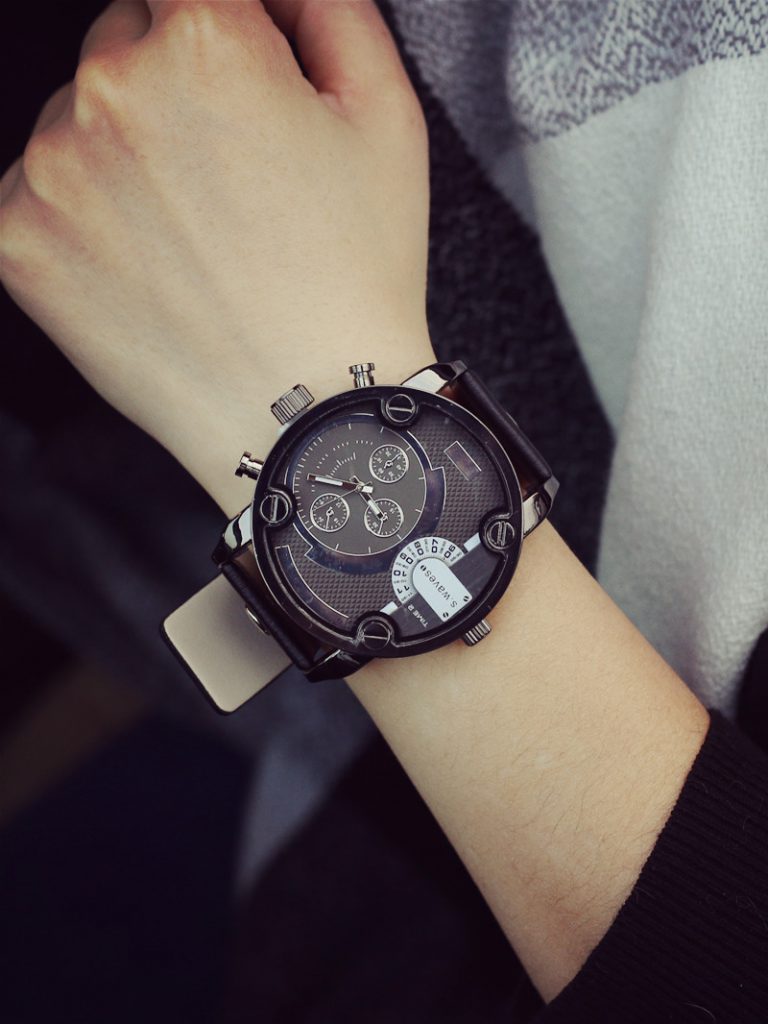 Not sure about you but I really don't like the trend of oversize watch nowadays. Why would anyone wear a very big wrist watch on their hand? I hope this trend will die out soon…
2- Watch Size To Suit Your Wrist
Another important aspect is the size of your watch. Never ever buy a watch bigger than your wrist and always wear one that fits your wrist. It's a trend nowadays to have a very big watch, watches up to 46 mm in diameter (excluding crown). It's fine to buy a big watch, if and only if it can fit on top of your wrist comfortably without any overhang.
Overhang means the watch is much bigger than your wrist and an obviously large gap can clearly be seen between your watch lug and your wrist. This shows that the watch is way bigger and frankly speaking, not a good fit and shows bad taste irrespective of how expensive your watch is.
A good rule of thumb is to use a watch with diameter between 38 to 40 mm for those with a small wrist. For those with bigger wrist, a bigger watch is usable (and might fit them better) such as 42 to 44 mm. A 46 mm diameter watch is in the market but I guess only the biggest of guys can pull it off. If in doubt, just opt for a bit smaller diameter and you won't go wrong. Oversize watch trend nowadays are very disturbing.. It's just ughhh…
3- Choose A Suitable Strap For Your Watch
Straps are also a very important factor to consider. There are a few strap options such as:
Steel bracelet

Leather strap

Rubber strap

Nato strap
Steel bracelet is the heaviest of them all while Nato and rubber is the lightest. But leather is the best looking and looks elegant. The straps will come in many colors and design and you should always pick one that complements your watch the best. A black watch will goes well with a black strap – that's the most traditional combination. Pick one that you like the most. Matching colors of watch and strap is the safe bet.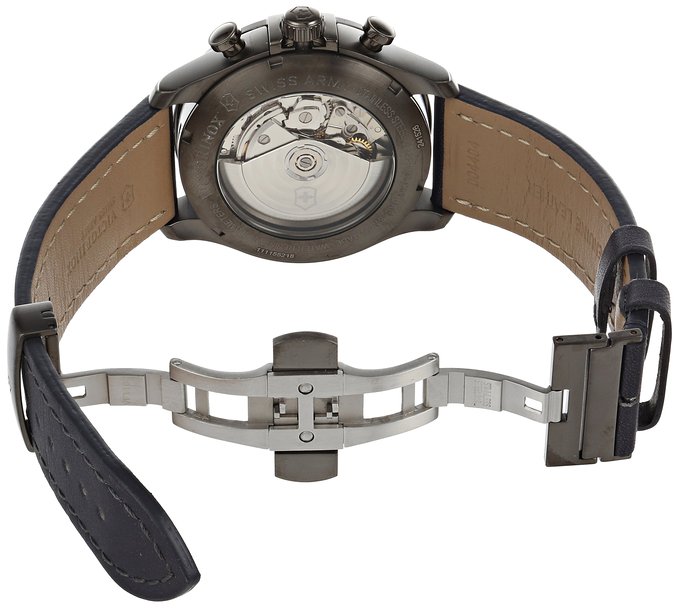 Leather strap with deployment butterfly clasp on the Victorinox Swiss Army Infantry Chrono
Leather strap comes in two options: deployment butterfly clasp and traditional pin buckle. I prefer the deployment butterfly clasp with leather band as it will protect the band from usage unlike the traditional pin buckle. I don't really like the steel bracelet as I feel it's not as elegant as leather strap. One good thing about the bracelet is the minor adjustment though. Unlike the holes in other straps (leather, Nato, rubber) which is about 8 mm apart, the minor adjustment holes allows you to adjust up to 4 mm. This will give you a better fit for sure. Not to mention the steel bracelet is just indestructible and will last as long as your watch. Your leather and rubber bands might not last that long.
Some watches will come with options to get a steel bracelet or a leather/rubber band with the bracelet version retailing for a higher price. So which one to buy? My recommendation is to get the bracelet version. Even though it is pricier, you will get an original bracelet of that watch with any engravings. As mentioned earlier, the bracelet will last forever while that leather/rubber band will have to be replaced after a year or so. Not to mention you can always buy an aftermarket leather/rubber/Nato straps for a reasonable price easily. So it makes total sense to get the bracelet version and change it later on with any other straps you like.
4- Functionality Of The Watch
Watch originally is just a tool invented to tell time. But modern wrist watches have been innovated to have lots more tools on it. A few most useful functions a wrist watch can offer you are:
day feature

date feature

chronograph or stopwatch

scales such as telemeter (get distance from sound), tachymeter (get speed of objects)

aviator watch

water resistant watch

lume on hands and markers to show time in dark

rotating bezel – showing either minutes or world time

Tissot Couturier watch with chronograph/stopwatch function. There are two extra "pushers" at the 2 and 4 o'clock position to operate the chronograph. The subdials are used to record the minutes and hours of the stopwatch (the Tissot Couturier can only record up to 6 hours of time)
These various functions are called complications in automatic watches. It's very handy for sure. But the catch is not all of these features will be in any one watch. Most watch will have only two or three of them only. So I suggest you think hard about what functionality you need in your wrist watch.
Suppose you are a diver, then you will need a diver watch. You will need a watch with a high water resistance, lume to let you tell the time in dark and a unidirectional rotating bezel to time your dive. If you are not a diver and will use your watch to go to office, then you can make do without any of these features. You might want the day and date feature to help you remember what is today's date. I'll really come in handy!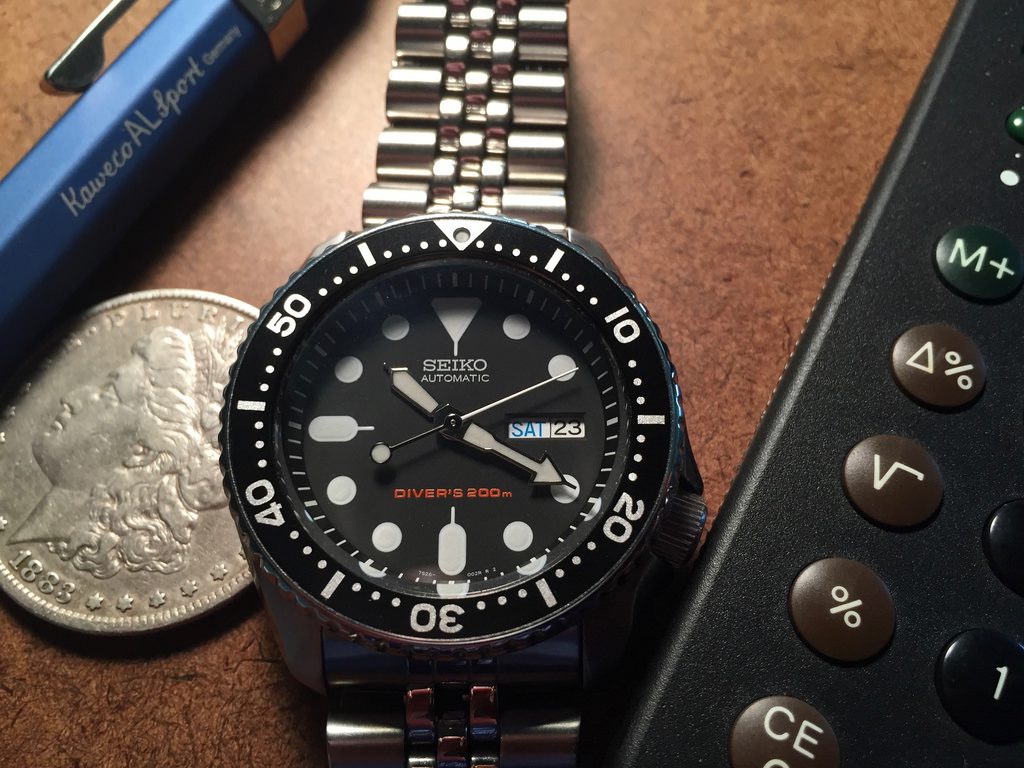 Seiko SKX007 is a respected diver watch. It has all the compulsory functions of a diver watch such as big markers and hands, great lume and unidirectional rotating bezel. As an added bonus, it also has the day and date function.
All in all, think hard about the functionality of the watch that you need. A watch is not just to tell time (unless it is a dress watch) and it can be more than that. My pick is the lume, day and date features. I love to be able to tell time in the dark and the showing of today's day/date. I don't really need a stopwatch/chronograph as don't have the need for that.
5- Different Watches For Different Occasions
Another important factor is to pick different watches for different occasions. This generally means to only use a dress watch with events that require you to wear a tux or suits. Save your diver or aviator watches for a more casual events. I just don't look that good if you wear your bulky diver or complex aviator with chronograph subdials while wearing a tux. It just don't. For this my best suggestion is to buy a minimum of 2 watches: one dress watch and another watch for more casual activities.
For some suggestion on a dress watch, check out the very cheap automatic dress watch Orient Bambino or the other mid-range watches like Seiko SARB033 or SARB065. Tissot Visodate and Le Locle are also good choices for you to choose.

Pictured above is the Rolex Submariner Two Tone – which costs nearly $10k. Not everyone can afford this pinnacle of diver watch. 
6- Buy Within Your Budget
Last but not least, always buy a watch within your budget. I totally oppose to buying a very expensive watch on credit just to impress people. If you really want to impress those girls at your office, you can just buy a knock-off Rolex – not much people can tell an authentic Rolex from the fakes.
Buy something that you totally are comfortable of buying and won't break your bank. A watch is just a tool, and not something that might put you and your future in danger. Many people buy things just to impress other people, when in actuality those people are not really that impressed with those things. You are better off with saving those money for more watches in future =)
*************************************************************
I hope this post will help you guys especially those buying their first wrist watch to decide on what you want to buy. If you got any questions or anything, just drop them in the comments section below. I'll be sure to answer your queries. Till next time then. Cheers!