Choosing a wrist watch can be one of the hardest things to do. Unlike clothing, a watch will be used daily and you need to pick the correct watch or you might end up with a watch that you don't like. Using my personal experience of buying watches for my collection, I've written this article to give the proper steps and guideline on how to choose the correct watch for you.
So how to choose a watch that suits you? Choosing the correct watch is not hard if you follow these 10 easy steps below:
A 10 steps guide on how to purchase something might seems intimidating and unnecessary but you have to remember that a watch purchase can be an expensive and costly purchase and I really believe that we have to get it right. Well, let's get on to it! Read below explanations to know how best you can use these steps to pick the right watch for you.
1. Know The Purpose or Intended Use Of The Watch

I can't stress how important this first step is. Figuring out why you would want to buy a watch is very important. Choosing the correct watch ultimately boils down to knowing what exactly will you use the watch for (unless you like to throw in money only to figure out that you don't want or need that watch..).
Even for those having a good volume of watch collection, finding out the purpose of your next watch is vital so that this latest watch will be able to complement your existing collection.
The way to do this is to think hard about what is the usage of this new watch that you want to buy. To me, this can be better explored through the use of questions. For example, someone that wants to buy a watch (either first watch or second/third watch) might ask these questions:
I'm in need of a watch that looks classy and beautiful for formal functions (yep, this happened to me and I bought my beautiful Tissot Visodate as the result)
I'm going to the beach and needs an affordable but dependable watch that I can wear around (such as something like the robust Seiko SKX013 that's also very light on wrist)
Going to watch a race next week and need a watch with chronograph to time the laps
My son is preparing for a full marathon in next few months and he needs a watch to keep track of his training and vital stats
Going for a business trip to another continent for a few days and want to keep track of my hometown's timezone effortlessly using a watch
I already have a few dive watches. Maybe it's time to get a dress watch to expand my watch collection?
Having few quartz watches is good but I really want to try my hands on an automatic watch to complement my watch collection.
When you already have these questions in mind, finding the watch that you really need becomes much easier. Think about it, previously you only know that you need a watch but don't really know what kind of watch you should get. Now, you have a better understanding about what you need and can then focus on finding the best suited watch for your unique needs. The next steps will guide you on how to focus on the exact type of watch that you need.
2. Choose The Appropriate Watch Type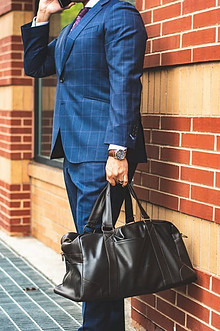 The second step is to choose the appropriate watch type. As I've written before, there are about 20 types of watches currently. Due to this, choosing a watch is becoming harder – things are much easier back in the 1800s when only pocket watches are available. But as we're spoil for choice, picking a watch becomes more difficult. But fortunately you've already figured out why you need a wristwatch. From this, choosing a watch type is becoming easier.
For example, suppose you need a watch to go with your formal attire, then it becomes obvious that you will need a dress watch which is a watch that looks sleek and classy. This means that no matter how cool a dive watch is, you cannot pick them because it will deviate from the purpose of buying your watch – that is to wear a classy watch for formal events.
Now suppose you want a watch that you can use for outdoor activities, and perhaps some swimming in the pool. From this, you can rule out the beautiful dress watch as it will be out of place at outdoor. A sports/dive oriented watch is needed then for this case. You can also pick a casual type of watch but you need to put the requirement of a good water resistance (I'd suggest more than 100 m water resistance) for the time when you want to take the dip in the pool.
Things are a bit tricky when your purpose of getting the watch is not very clear like above examples. For example, suppose a father wants to gift a watch to his graduating son. Now in this instance, any type of watch would be a good choice. But personally, I always feel that sports oriented watches have an edge in this kind of scenario as they are more flexible to be used in any situation.
For instance, a beautiful sports/dive watch (that is more towards classy than being very edgy) can be worn for casual wear, going to class, offices and perhaps formal functions (again, this depends on how sleek the sports watch is). This is another reason why these kinds of watches are very popular. Thus, if you're unsure about what kind of watch should you get, choosing a sporty watch can do the trick.
3. Find Out Any Required Functions And Features (or Complications)
Now, from the first 2 steps, you will be able to know if your watch need to have any other functions (or complications) in addition to just simply telling time.
But what kind of extra functionalities are there in a watch?
There are a lot of functions available in a watch currently. In addition to just telling time, a watch can also have:
chronograph or stopwatch to track time
dual time zone
alarm
a diving watch with water resistance
being anti-magnetic so that it won't go haywire near strong magnets
being very accurate (only applicable to automatic/mechanical watches as quartz are much more accurate)
have long power reserve
can be recharged using solar energy or other types of energy e.g kinetic
being a fitness tracker to track steps
can take phone/app notifications
call using your watch
and so on
As you can see, the sky is the limit with watches nowadays thanks to the advent of smartwatch technology. A small timepiece that we strap on our wrists have the ability to do numerous things that we never dream of before. But still, not everyone requires these extra functions and while it seems tempting to get a watch with these, you do have to go back to your purpose of getting the watch.
Do you really need a watch that has an functionality? Have you ever need to use it in your life before? If your answer is no, then chances are you don't need that function in your next watch. Try to focus on the watch functions that you really need and you know will make your life better, as what you've set upon in the previous steps above. That way, you'll be able to focus on choosing the best watch for you.
4. Choose The Watch Movement

What is watch movement? Watch movement is the engine inside the watch that is responsible for keeping it running. Now, most people will only recognize "quartz watch movement" which is battery operated and is basically in most watches on earth. However, there are other types of watch movements (about 8 types actually. Read my previous article here to know all about them) currently present that you can also consider.
For most people, I'd say that quartz movement is good enough. It's accurate, can be equipped with lots of functions and comes at the most affordable cost. Perhaps the only flaw of quartz movement is it's battery need to be changed every few years and it's very common (so you won't have that feeling of wearing a special watch lol!)
Automatic/mechanical movement is another type that have becoming more popular nowadays due to its novelty and characteristics of being truly mechanical driven without using any electricity. Besides, if you want to get a taste of the best of watchmaking from the Swiss luxurious brands, then most often than not such watches will be equipped with automatic movement by default. I personally love automatic watches because of its unique character.
However, do note that automatic watch is more expensive than quartz. In addition, it's functions is limited to only chronographs, diving watches, and day/date display. If you require any other functions (e.g alarm, etc), then a quartz watch is a better choice.
You should also consider solar watches as it has all the benefits of quartz watch in addition to being constantly recharged by light. This will take care of the need to change the battery every few years, making your watch truly effortless to maintain.
And yes, how can I not mention about the smartwatch. Smartwatch is basically a quartz watch with technologies dumped into it, so much so it can function as a mini smartphone – all on your wrist. From Apple to Samsung to numerous Chinese firms, smartwatch has become more and more feature packed, all the while having its prices reduced over the years. With all the advancements and cost reduction with smartwatches, it's what you should get if you want a full-packed features on your watch.
5. Select The Design And Color

The next step is selecting the design and color. To me, this is very subjective as everyone has his/her own taste. Sometimes, a popular watch might not be something that you would like. For example, the Seiko SKX007 is a very popular watch from Seiko. But then, it does have a somewhat old fashion dial design that some people don't like. This is the same with all the other popular watches out there.
What I can recommend is for you to browse through few watches and see the one that you like. As that would be quite confusing for first-timers, below is my general guidelines on what you should pay attention to with the design/style of the watch that you want to buy:
Case size: How big is the size of the watch case? This is usually measured in diameter of the watch in mm. Currently, a 44 mm size is the most popular with men's watches as it looks tough and manly, though if you have a slim wrist, you should try it out to see if it's not too big on you. Lesser than 40 mm (37-38mm) is considered classic size and would look really good for a dress watch, with women sizes even going smaller than that. Another advantage of smaller watch? It will weight less hence would be more comfortable.
Dial color: The color of the dial/watch face is another important aspect that you need to choose carefully as it's an integral part of the watch. There are lots of colors nowadays to be chosen from depending on your taste. But if you're buying the watch for formal events, I'd suggest to stick to basic colors such as black or white/silver as it will make your watch more presentable. Reserve striking colors (such as orange, red, etc.) for your sporty or casual watches.
Strap selection: Generally, there are 2 main types of straps for a watch: metal bracelet or a normal strap. The normal strap can then be divided into many segments such as leather, PVC, rubber, or cloth based straps. Naturally, the selection of the strap will depends on what you want your watch for. For example, a dive/sporty watch could do well with a rubber strap or metal bracelet as both can be drenched in water without any issue. A formal dress watch would look stunning with a leather strap.
Watch material: This one will relate with the budget of the watch which we will come to next. If you think plastic is the only material to make a watch, then you're wrong. There are many other materials to make a watch besides plastic such as stainless steel, titanium, gold, and even carbon fiber. Without a doubt, a higher quality material will cause the watch to command a higher price. For most people, stainless steel would serve us well though you can also get a PVC/rubber case in sports watches such as G-Shock.
Gemstone: Now, not many are able to afford to buy a watch with gemstones but for those who can, the watch will be a spectacle and a sign of the ultimate luxurious possession.
6. Figure Out The Intended Quality Of The Watch
There are various levels of quality for watches. The best analogy would be with cars: luxurious models such as Rolls Royce will be much better built than good cars such as Mercedes or BMW and will be much better than the typical Ford/Toyota. The same concept is true with watches. Basically, the more expensive the watch, the higher it's quality going to be.
The best way to illustrate this is by comparing different models from the same brand which comes at different price point. Among the various watch brands out there, Seiko has the largest offering covering all range of spectrum from the cheapest quartz, to affordable automatics, to mid solar quartz watches, to mid/high end automatics, all the way up to the most luxurious haute horlogerie timepieces.
Along the way, you'll notice that although the prices increase, the Seiko watch's built quality, material and finishing also increase. In the world of watches, price will usually indicate quality hence you will need to know what kind of quality you want from your watch and then put a rough estimate of how much you will want pay for your watch. Which leads us to…
7. Set Your Budget

Setting the budget is a very important step in the process of buying a new watch. Not many people are fortunate to be able to buy a watch on the fly thus a proper planning and budgeting is important. After all, a watch is not as important as your and your family's livelihood. Keep that in mind and you'll surely be able to figure out a good budget that won't overstretch your financial capability.
So what's a good budget for your watch? Your watch price will depend on what criteria you've selected in the steps above. For example:
Movement type: While a quartz watch is the cheapest around, an automatic watch will always cost more than $100 (for an acceptable quality watch from Japanese or Chinese brands). If you want a Swiss automatic, then do expect it to cost more than $500.
Features: Additional features such as chronograph or dive capability will command a higher price. The same goes for other complications such as moon phase, perpetual calendar etc.
Watch material: Stainless steel is cheap and can be expected for most watch nowadays. But of course, a plastic based watch will cost lower. Other materials such as titanium, gold or platinum will cost more.
Brand: There are huge amounts of watch brands currently. Even for automatic watch, which is about the smallest segment in the watch market, there are about 50 brands vying for your attention (read my post about these watch brands). While many are affordable, there are also more luxurious brands that will cost more. If you already set your sight on a particular brand or watch model, you can easily know what kind of budget you need based on simple internet search for that watch's price.
New or used?: A new watch will almost always have a higher price than used watch.
For first time watch buyer, I'd suggest keeping your budget low and go for the cheaper watch/brands especially if you're young and just starting out working after college. I understand how tempting it is to go for that popular high end watch but those watches will cost more than what you can afford right now. Sure, you can get a used one but do remember the cost of maintenance for a high end watch will be quite high.
Getting a cheaper watch when you're just starting out is logical as you can test the waters on what kind of watch that you really need and like. Relax, once you already climbed the corporate ladder, there's plenty of time (and money!) to comfortably buy that grail watch you've been eyeing before =)
8. Survey!
Now for the hard part: surveying for a watch to buy. This is the most time-consuming part and one that you should do it right so that you can buy the correct watch based on the criteria that you've laid in the above steps AND within the budget that you've set.
In my opinion, there are 2 ways that you can approach surveying for a watch depending on your needs:
a) For those in a hurry to buy a watch:

Suppose you have a formal business event tomorrow and you need a great looking dress watch in short notice. So what is the best way to survey for a watch?
Without a doubt, surveying watch in stores is the best way. Normally, online retailers will have a cheaper price but when you need your watch very soon, you don't have time to wait for it being shipped. Not to mention buying online also comes with the risk of the watch damaged when you received it or worse, straight up fraud. Hence, if you're in a hurry, buying from a store is the best way to get your watch fast and safe.
You will want to have a look at the watches on display and then try out the ones that tick almost all the boxes in your selection criteria above. Hold the watch and fave a feel of it on your hand. Try wearing it and see if you like the way it's worn on your wrist. Often times, a watch that looks great on picture might not look that stunning in real life – and vice versa.
In addition, you will be able to feel anything wrong while wearing the watch – is it too big, too heavy, too flashy? My guideline is simple – if the watch does not feel perfect on your wrist i.e you feel it has major flaw/s, then it's best to just move on with the next watch. A watch is an expensive purchase so it's best if you buy the one that you feel is the best (within the constraints that we've discussed above, of course).
The downside with only surveying stores is you're limited to the number of stores that you can walk into. Things are great if you live in the middle of the city whereby you have access to lots of watch boutiques so you have many watches that you can survey. But if you're living in a small city/town, then your options will be fairly limited. Plus, stores usually only stock up limited amounts of watches so you might not find the ones that you really want.
b) For those NOT in a hurry to buy a watch (aka you're patient enough to wait to get the best watch deals):
If you're not in a hurry, then the advantage of online survey is with you. There are many online stores selling watches (such as Amazon, Ebay, Jomashop, Longislandwatches, Seiyajapan, Hodinkeeshop, etc.) that have huge amounts of watches on their platform. There are almost all variations of watches online with various colors and models from almost all watch brands in the world. Seriously, you'll be spoilt for choice when it comes to online shopping.
But the downside is you cannot try it out on your hand which means the watch can be a hit or miss. In addition, you need to be very careful when ordering online to avoid the risk of being fraud. In addition, buying from online stores will mean you're getting the watch from gray market, hence you won't have the official warranty from the brand itself as it's not bought from their authorized seller. Which is why a common guideline with buying watches online is to only buy a watch costing less than $1,000. If you want to buy a more expensive watch, it's best to get it from an authorized seller.
With that being said, online stores gives huge advantage in purchasing a watch as you'll usually can get a 20%-30% discount off the MSRP – which is a lot of money! Since they don't have to rent a store space and not having to register with the brands, online stores are able to cut their costs which translate into savings for you and me =)
True enough, you won't get the official warranty but some online stores do offer their own money back guarantee plan which can provide some peace of mind when you first get the watch. With the kind of savings that online stores give, it's definitely something that you should look into especially if your target watch is below $1,000.
The way I usually do my survey is by combining online and offline survey. It roughly goes like this:
I think of what kind of watch that I need and what's the budget will be (all the above steps). The purpose of the steps above is to zero in on what watches you should look into, thereby making this survey process much simpler and focused.
Going to the brick and mortar store and do some window shopping. I'll be keeping mental notes of the watches that I like and its prices. I'll also have the opportunity to touch it and try wearing it.
I'll check FB groups and forums related to watches (I'm always on them lol!) and take note of the popular watches. These are great sources to find some great watches outside of the ones that I already know. Plus, the contributors usually post real life photos so you'll be able to judge it better. In addition, you can also read some reviews about the watches from users.
I'll then look into online stores and find the watches that I fancy from above steps 2 & 3 and compare prices. Don't forget to check out the "related items section" as usually I'll found more gorgeous watches often times related to the models that I like. Take note about condition of the watch (new/used), any warranty and feedback/review from past buyers.
I'll usually use the information from FB groups/forums / online stores and then go back and check the brick and mortar stores and try out the ones that I've just found out. It's basically a loop from here on until I've settled with a watch that I truly like and fulfill all my expectations.
After going through many watches, you're bound to want to change some of the criteria that you've set earlier. While this is fine (it's your money after all), do remember that frequent & major changes to the criteria is not a good thing as then your survey process will just drag on and on. I'd suggest to only do small change in the criteria (e.g increasing budget by 10-20%, add features) instead of huge changes.
9. Purchase The Watch

The most nerve-wrecking step, purchasing the watch. There's so much emotional things going on here: will this watch be the correct watch for me, am I paying the fair price for it, will it break, etc. etc. My only advice is to relax. If you've done the steps above and survey it correctly, then you're on the right track.
You will know what watch you need, you will know the exact detail, specification, movement, features, even color & style of the watch that you want. Then you've set the budget and survey various places (online & offline) for the watch. Most importantly, you've tested it out on your wrist and read reviews about it in the internet. Now, you're almost certain that the watch you've selected is the best one for you.
But before you purchase the watch, do compare prices between vendors (brick and mortar stores vs Amazon/Ebay vs specialized online watch stores) While it's true that online stores usually have cheaper prices, normal stores aren't that shabby either. Some will have discounts and when you compare the discounted price with online store's prices (do add postage and tax charges if you're buying from overseas), the savings from online stores might not be that much.
In this situation, I normally would just buy the watch from the local store as: a) I can get the watch faster and wear it even the same day lol!, b) the warranty is good and if anything happen, I can take the watch to the store easily, and c) I can contribute my money to the local economy instead of sending it to a vendor thousands of miles away. But of course, if the online price is significantly cheaper, then I'll buy it from there and wait out for couple of days =)
10. Compile And Save Documentations Properly
Last but not least, compile and save documentations properly. This is an important step because if you need to do any warranty claim, those documents will come in handy. Chronometers will come with their certificates and this is very important to be stored properly. After all, you've paid premium prices for it!
In addition, the original box need to be stored properly because if you want to sell the watch later, the box can be reused to store and post or handover the watch to the buyer. Besides, it will make your watch look more authentic and you might be able to command higher price.
The easiest way to do this is to scan or take picture of any receipts and store it in your computer or cloud storage. The physical document can then be stored inside the watch box. Then, store the watch box in a dry area free from any moisture. Then, get ready to rock your new watch!
Which Watch Brand Is The Best?
There is no such thing as the best brand watch. One might argue the holy trinity of horology: Patek Philippe, Vacheron Constantin and Audemars Piguet are the best brands. But you know what, those three don't matter much to us normal people. If I'm a multi-millionaire/billionaire, then yes I'd have to rack my brain in thinking of which one should I get. But for us normal people with normal income levels, it's unlikely that we will ever consider buying their very expensive watches as they are just too out of reach!
There are many watch brands in the world (check out my list of the 50 automatic watch brands if you're interested) and all of them can be the best for you. Everyone has their own taste and style preference which means these brands can be the best for you. Now, I'm not saying that brands are not important. It is an important thing to consider especially when it comes to build quality and longevity of the watches – some brands do produce cheap watches that can break easily and these are the brands that you want to avoid.
But with that being said, it's more important to know what kind of watch that you need or want. For this, you can refer back to the steps outlined above and then focus in on what brands have that kind of particular watch. This way, you're widening your survey range to many brands instead of just a single brand.
Are Expensive Watches Worth It?
Let's be real here. This really depends on your financial situation.
Is an expensive watch worth it? Expensive watch might be worth it if it's for a special purpose or to commemorate a special event in your life. Reaching 40 years old? Then that new shiny Rolex Submariner that you've been drooling at for the last couple of years might be the perfect gift for your. Or perhaps you've just been promoted to a high corporate position in your company.
The question is how expensive is expensive? $1,000? $10,000? $100,000? It's truly subjective and depends on your financial capability. A $1,000 watch might be expensive for a normal wage earner but a small change for a millionaire.
But regardless of that, you will need to see if your wallet can take the hit. There is no point in spending thousands of dollars on your expensive watch only to find out your livelihood will take a massive hit. In addition, taking on a loan to buy a watch is also not a good idea as it means that you're not yet ready to purchase the watch.
In my opinion, the best way to finance your expensive watch is to slowly save some money every month until you can afford it. This will ensure the money used to purchase the watch is not affecting your livelihood and you're not depending on credit to buy the watch (hint: what happens if you somehow got sick and lose your job?). Just be warned that an expensive watch will also require an expensive maintenance cost!
Related Questions
Should I wear a watch? You definitely should! Wearing a wristwatch is the best way to track and tell time easily, even though you must already have a smartphone. It's much more convenient to tell time with a wristwatch rather than having to fumble around with your phone (further read: 13 top reasons why you should wear a wristwatch).
What wrist do you wear a watch on? In general, it's best to wear your watch on your left or non-dominant hand. This will ensure that your watch won't get in the way of whatever you're doing with your dominant hand.
Are watches out of style? Watches are not out of style but in fact, it's coming back stronger. Recent years have shown that interest for automatic/mechanical watches have increased in addition with the smartwatch & wearable boom – all proofs that watches are still in demand. The reason is simple: watches are very convenient and people know that and will keep on wearing them.
How do I know if my watch is too big? If your watch overhangs from the edges of your wrist, then your watch is too big for you. The ideal case is the watch sits firmly on your wrist without its case covering the whole width of your wrist.
I hope this article will help you to choose the perfect watch for you. Just follow the 10-steps guide and I'm sure you will be fine. If there's anything you want to ask, feel free to drop a comment below and I'll get back to you soon.
Till next time,
Cheers!