Seiko has always been a special watch brand for me. I bought my first automatic watch (you can see it in my about page), a Seiko 5.
At that time, I didn't really know much about watches and the only reason why I bought the 5 is because it was much cheaper than other automatic watches.
It was about $100 I think and while that was not a cheap price for a watch, it was definitely cheaper than other automatic watch from Swiss/Europe manufacturers.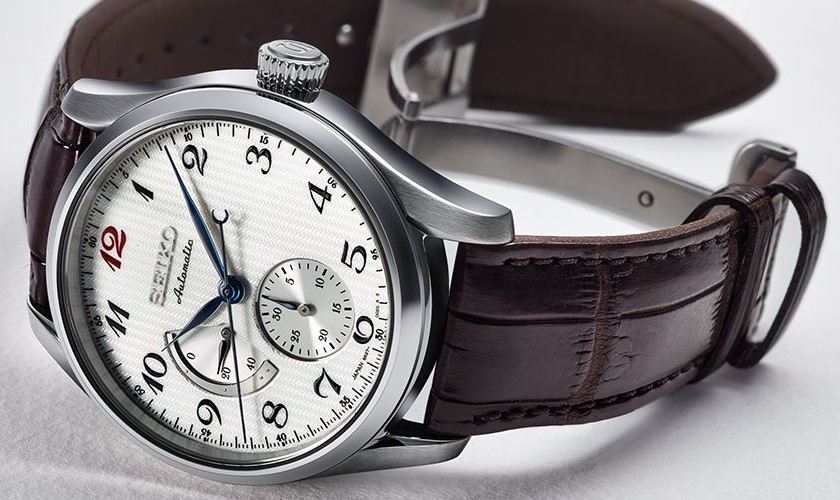 Also, the low price was perfect for me to test the waters (so to speak) with automatic watches. I thought that if this auto watch thing is not for me, at least my losses will only be $100. Oh boy how wrong was I!
As I learn more about watches I began to gain knowledge about other brands and yet, the more I learn, the greater my respect to Seiko.
A watch company with so much range, from quartz to automatic, with different styles: dress, dive, aviator, military – you name it and I'm sure Seiko will at least have one model for it.
They also invented quartz, kinetic and spring drive movements – these are real feats that no ordinary watch company can do. Anyway, let get on with the rest of the article about the history of Seiko.
Early History
Seiko was founded in 1881 in Ginza, Tokyo by Kintaro Hattori. A few years later, he produced his first clock with the name Seikosha, which means "House of Exquisite Workmanship".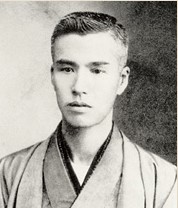 Seiko's founder, Mr. Kintaro Hattori
Only in 1924 the first watch under the brand name "Seiko" was produced. In a way, "Seiko" means "Exquisite" or "Success" in Japanese, signifying Mr. Hattori's ideal to make the highest quality watch for the Japanese people, on par with their Western counterparts.
The World's First Quartz Watch – Seiko Quartz Astron
Released in 1969, the Seiko Astron was the "game-changer" that disturbed the whole horological world and shifts the world towards a more accurate timekeeping.
Quartz watches uses crystal oscillator as its time keeping element which vibrates at over 20,000 times per second.

The Seiko Astron, the world's first quartz watch
This high frequency contributes to its accuracy (at 10-15 seconds per month) compared to traditional automatic watches's accuracy (at 5-10 seconds per DAY).
You can read my in-depth article on how quartz watch works HERE
I'm an automatic watch lover but I surely do love how accurate a quartz watch is. Without this invention, the world will not be as organized as we know it.
Not only that, the low manufacturing costs of quartz watches make it possible for everyone to own a watch. This also helped to improve the society towards a better and organized world.
But they didn't stop there. Seiko then proceeded to produce the first LCD quartz watch with digital display.
Yeah, it's frowned upon today for the cheaply kind of look but back in the 70s, it was a revolutionary and futuristic invention.
Just imagine a few years back you're using the first Iphone when everyone else was using a boring phone. That's what it felt like to be wearing one of those digital watches when everyone else was stuck with analog watches.
Since then, Seiko had produced many other horological feats. The Seiko Kinetic combines the accuracy of quartz timekeeping with self-winding capability of automatic watches to create a self-charging watch.
Though I like the Solar watches better, the Kinetic do has its own following especially with those that love the feeling of the rotating rotor in the watch.
Seiko Spring Drive
Seiko tried to further advances the automatic watches with its Spring Drive, another revolutionary movement that combines the intricacies of automatic and quartz movement.
It's a normal automatic watch with the self-winding mechanism but have the major change in the timekeeping part.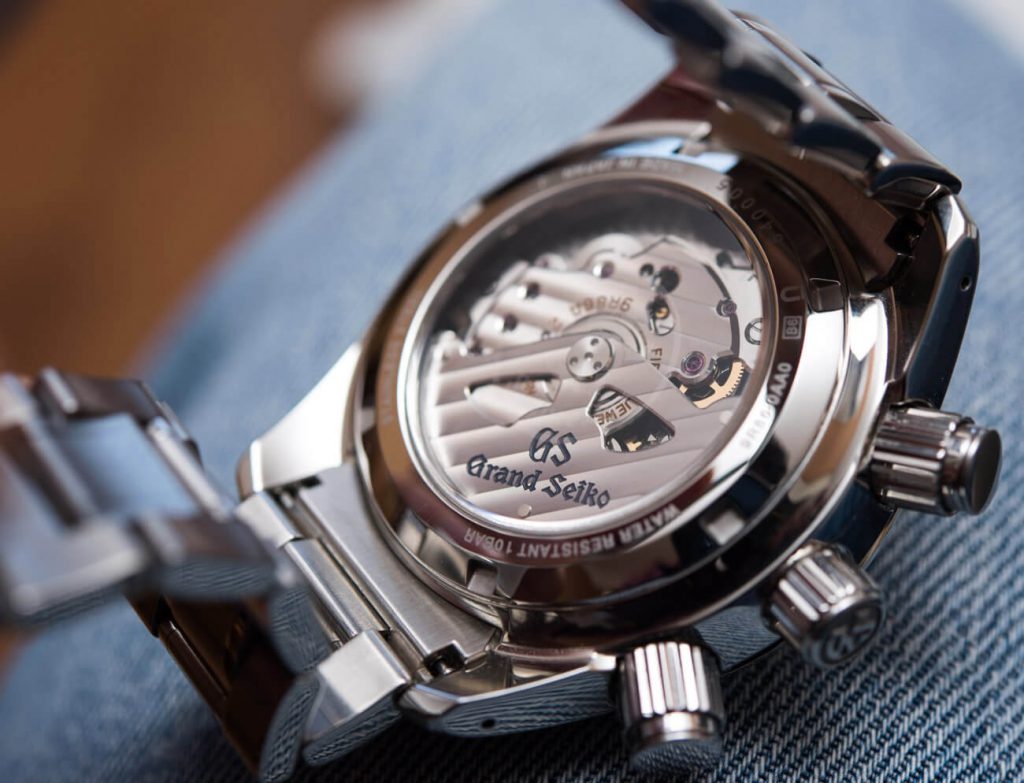 Instead of the traditional balance wheel and escapement mechanisms, the Spring Drive uses tri-synchro regulator to give a surreal acccuracy, up to 1 second per day.
What the tri-synchro does is to regulate the speed of the watch based on a feedback loop from a quartz crystal.
It's actually so much more complicated than this, so I suggest you go to my introduction to Spring Drive HERE if you want to know more about it.
The result is a very accurate watch and since it does not have an escapement, the second hand has the smoothest sweeping action that is almost majestic.
Check out the sweeping second hand of the Seiko Spring Drive in the video above. Let me know in the comments below what you think about it.
Seiko Group, Seiko Holdings, Seiko Instruments And Epson Companies
By no means is Seiko a simple company. Their watches are known to be practical and easy to use but its corporate structure is quite complex.
Before 2009, the whole company is under the Seiko Group and consists of 3 major entities:
Seiko Holdings – markets Seiko watches
Seiko Instruments (formerly Diani Seikosha Co.) – manufactures Seiko watches and other electronics
Seiko Epson (formerly Suwa Seikosha Co.) – manufactures Seiko watches and other electronics / devices. Also popular with the Epson printers
The reason why there were two separate companies to manufacture their watches stems back to 1959. Seiko then separated two factories (Diani and Suwa Seikosha) to be independent of each other in order to promote competition and innovation.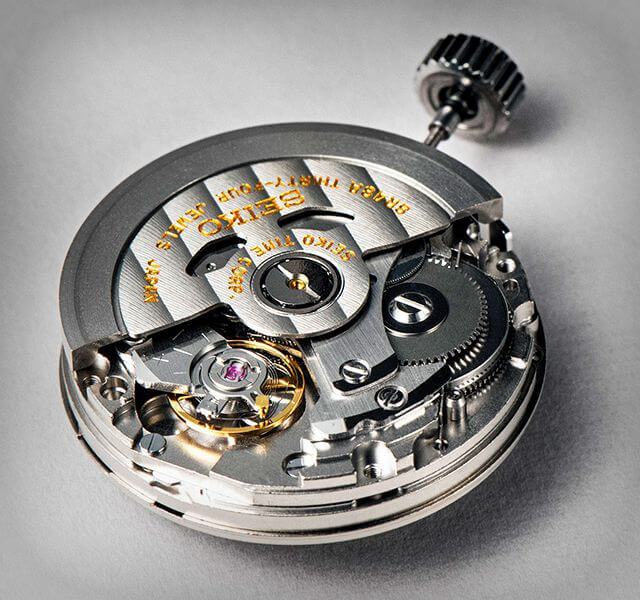 Yep, it's totally unthinkable in current times but looking at the result today with Seiko as one of the biggest watch companies, the decision then could be right decision for the company.
In 2009, Seiko Holdings and Seiko Instruments merged with the latter become a full subsidiary of the former.
Seiko Epson (or usually called as "Epson" only) still manufactures Seiko watches but their entire operations have been streamlined, unlike int he past.
In addition, it also owned Orient watches, another large timepiece manufacturer in Japan.
As you can see, the breadth of Seiko is not just in making watches. Apart from being one of the few companies that produce their watches almost entirely in-house, they also manufacture electronics and devices such as LCDs, sensors, printers, etc.
Seiko Watch Prices
Unbeknownst to many, Seiko is not just your cheap or affordable watch maker. It's in fact a very wide brand, covering the largest range watch prices from the cheapest quartz watch (< $50) to the most luxurious watches (> $100,000).
In my opinion, this side of Seiko is almost the same as the Swatch Group. The behemoth Swiss watch group covers huge watch price ranges under various brands.
It has its cheapest Swatch & Flik Flak brands, to the middle range watches (Tissot, Hamilton), and lastly higher and luxury range (Longines, Omega, Breguet).
This is due to the history of formation of the company that involves various mergers and acquisitions along the way, started from the 80s.
While the Swatch Group is made up of different brands which helped to separate its watches into different price ranges, Seiko lack that clear cut distinction.
It does have different brands for different segments (e.g Alba, Pulsar, Lorus, Orient), but the bulk of its most popular watches are under the "Seiko" brand. However, it does has "Collections" that seek to separate its watches under different categories and price ranges.
Some popular Seiko watch collections are:
1- Seiko 5 And Seiko 5 Sports
Price: $50 to $200

One of the more famous line up is the Seiko 5 collection, well loved for its very affordable price for an automatic watch. And yet the 5s do not look cheap at all. Introduced in 1963 with the Sportsmatic 5 name, this line was made to market exclusively automatic watches to the masses, with an affordable price points.
Why the 5?
The 5 commemorates what Seiko believes to be the key attributes in an automatic watch. Those are:
Automatic movement
Day and date display in a single window/place
Water resistance
Recessed crown at 4 o'clock (not strictly followed in most newer Seiko 5 models)
Durable case and strap
By the way, there's also the Seiko 5 Sports, a similar brand to the Seiko 5 but with a more sporty feel.
Launched in 1968, it typically has a higher water resistance rating and sport/tool features such as rotating bezel and chronograph.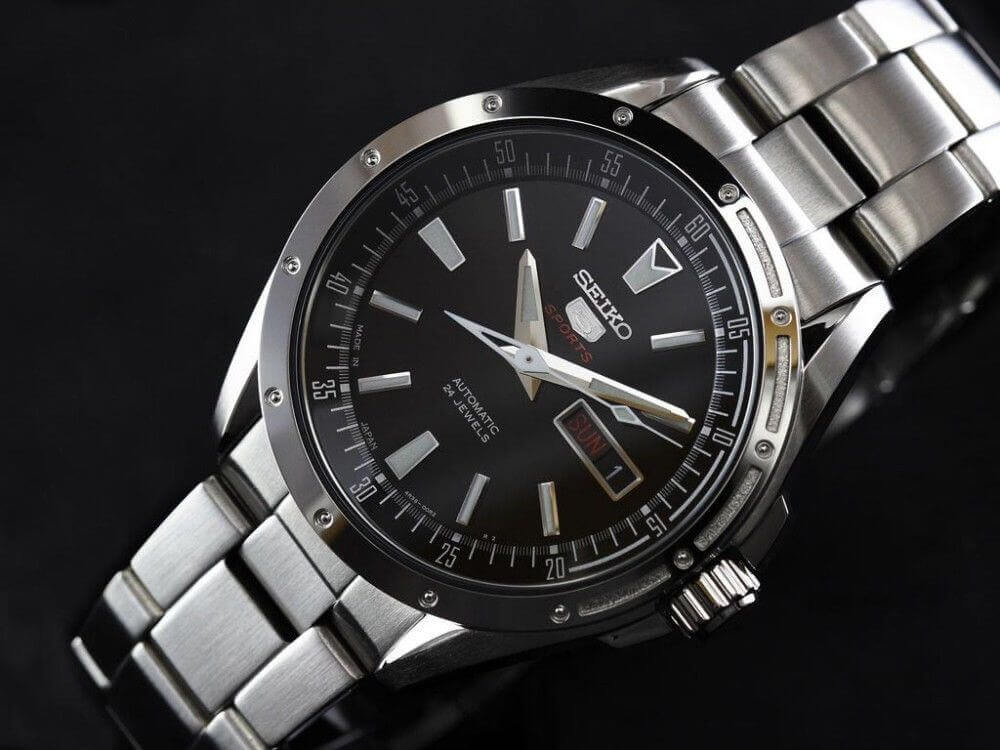 Without a doubt, the Seiko 5 and Seiko 5 Sports are the best entry-level automatic watch you can get. It's low price point (typically lower than $200 though most can be had for half of that amount) make it a good candidate for the first automatic watch to be owned by those new to this region of horology.
Not to mention it's also a perfect choice as a beater watch =P
2- Prospex
Price: $200 to $1,000-$2,000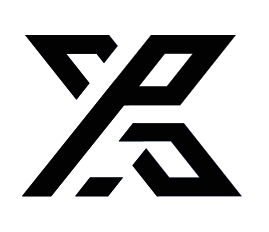 Prospex (or Professional Specifications) is the tool watch collection of Seiko sitting in the lower to middle range of prices.
Seiko fans will surely know the Prospex from its diver's watches such as the SBDC033 (Seiko Sumo) and the Seiko Shogun.

One easy way to identify a Prospex watch is by the "X" symbol on the watch dial. Always associated with diver's watches, but that are not the only thing in this collection.
The prospex line up is also made up of pilot watches and military watches though these are lesser known compared to the diver's watches.
Unlike the Seiko 5 line, the Prospex line uses other types of movements such Solar and Kinetic.
3- Astron
Price: $800 to $3,000-$4,000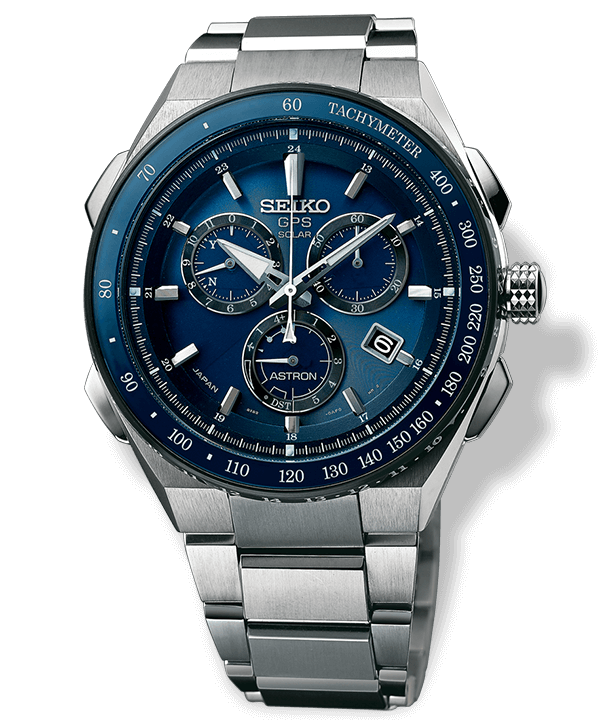 Seiko Astron
Astron was the name of the first quartz watch in the world. As mentioned above, it was the revolutionary watch that shifts how mankind would use a watch forever.
Currently, the Astron label is being used by Seiko for their cutting-edge line of watches, Still retaining the analog look, the latest Astron collection features the world's first GPS solar watch.
To break it down to you, it has 2 main functions:
1- Solar watch: the watch has photo-voltaic cells on its dial to absorb lights, convert it into electricity and then store it inside its battery. By doing this, there is no need to change the battery, ever.
2- GPS function: The Astron has GPS receiver on it that can set the time of the watch according to the current timezone the watch is in. This is a great feature for those always moving around across continents as the watch will automatically set itself for you.

The Astron is the first watch to combine solar and GPS functionalities in a watch
Besides these two main functions, the Astron watches also have other features depending on the model such as power reserve indicator, day indicator, date indicator and chronograph.
I really love the stylish and futuristic design of the collection with hard sharp lines all around it. It looks cool and manly, very different than the design of normal watches.
4- Presage
Price: $ 200 to $2,000 – $3,000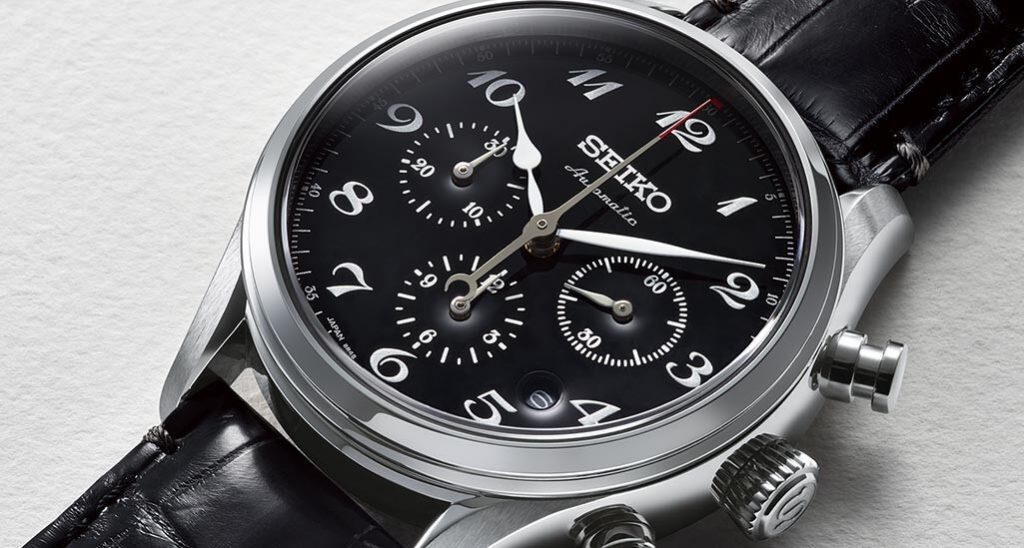 If the Prospex line is more towards tool/sporty watch and the Astron is a bit futuristic, the Presage line up is the kind that I love the most: dressy automatic watches.
There are lots of gorgeous dress watches in this line in various style and colors. Some of the best watches I've reviewed in this site are also coming from this line such as the SARB017 and SARB065 "Cocktail Time".
Not only that, the more expensive Presage watches also have some complications such as power reserve indicator, chronograph and retrograde indicator.
With brilliant styling and build quality (some of them also have enamel dials), these watches are definitely designed (and priced) to compete directly against the entry luxury models of the Swiss/Europe watchmakers.
Many of the Presage watches uses half-moon second hand tip and slim hands for that classical styling which I absolutely adore.
But some of the watches also closely resembles the Grand Seiko in styling, so much so these are nicknamed the "Baby Grand Seiko".
The simple yet gorgeous Grand Seiko is well revered among Seiko fans for its great aesthetics as well as top-notch craftsmanship.
So if you're enchanted by the Grand Seiko but still can't afford one, you can always shop for a Presage watch (such as the SARX035 or SARX033) in the meantime =P
5- Grand Seiko (and King Seiko)
Price: $2,000 to $20,000
An important piece of model by Seiko is the Grand Seiko, the brand's luxury line. First produced in 1960, the Grand Seiko was Seiko's response to the Western watches in order to show that Japanese can also make a good watch in terms of material, finishing and movement.

The first Grand Seiko 1960 Ref. 3180, Seiko's own luxury watch model to compete with the Western watchmakers
Until today, the Grand Seiko remains to be the crux of any Seiko fans' watch collection. Another important aspect to know about the collection is it comes in different movements (quartz, automatic, spring drive) and shape/functionality (dress, sports, dive).
In simplest term, we can say the Grand Seiko is Japanese equivalent to Rolex, so to speak.
What about King Seiko?
Remember when I mentioned about the two independent factories under Seiko (Suwa and Diani Seikosha)?

The King Seiko was made to follow up with the Grand Seiko
In the early days, the Grand Seiko was made by Suwa Seikosha. Diani Seikosha then followed suit by producing their own luxury watch, named as King Seiko.
It was discontinued in 2000s as Seiko seeked to streamlined their operation and focus of creating a diverse high-end watches, instead of competing with each other.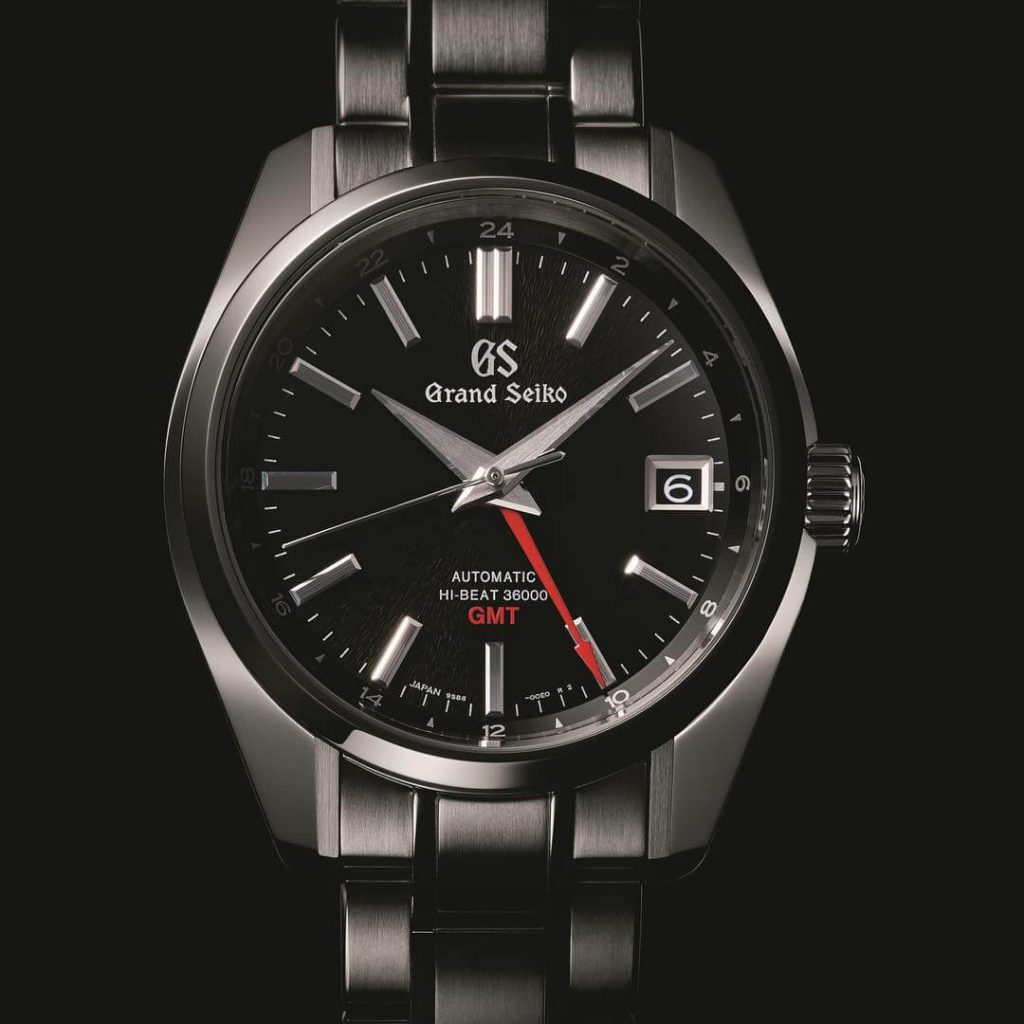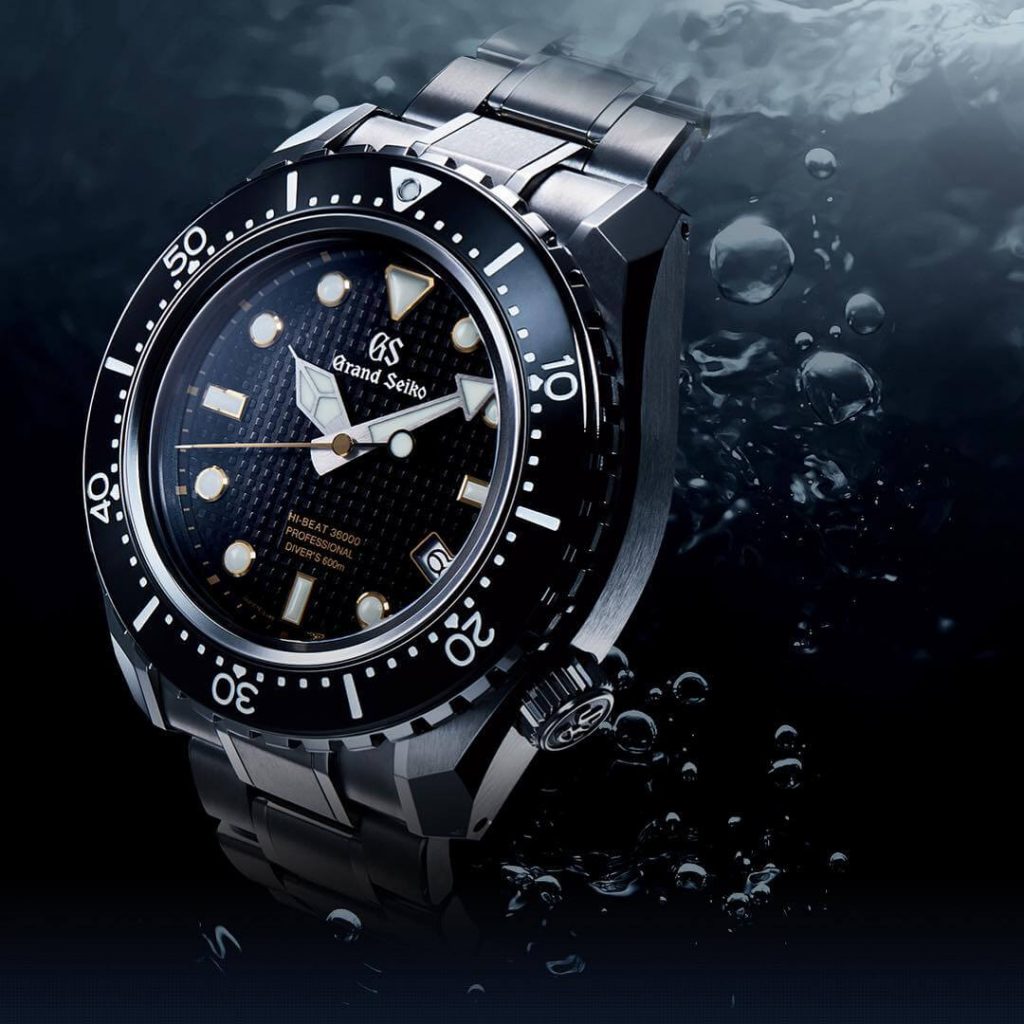 In recent times, the Grand Seiko has also includes other types of watches such as GMT and Diver's watches
I'm actually glad they decided to retain the Grand Seiko. I mean, let's face it, "King Seiko" is not a strictly catchy name right? I love the classic look of the watch but I surely don't want to wear a watch with the KS signature on it LOL!
6- Credor
Price: $3,000 to $500,000
If the Grand Seiko is the Japanese equivalent to the Rolex, the Credor line can be likened to Europe's best dress watch makers such as Patek Philippe.
It also has the highest craftsmanship and movement as the Grand Seiko, but the main difference is in their designs.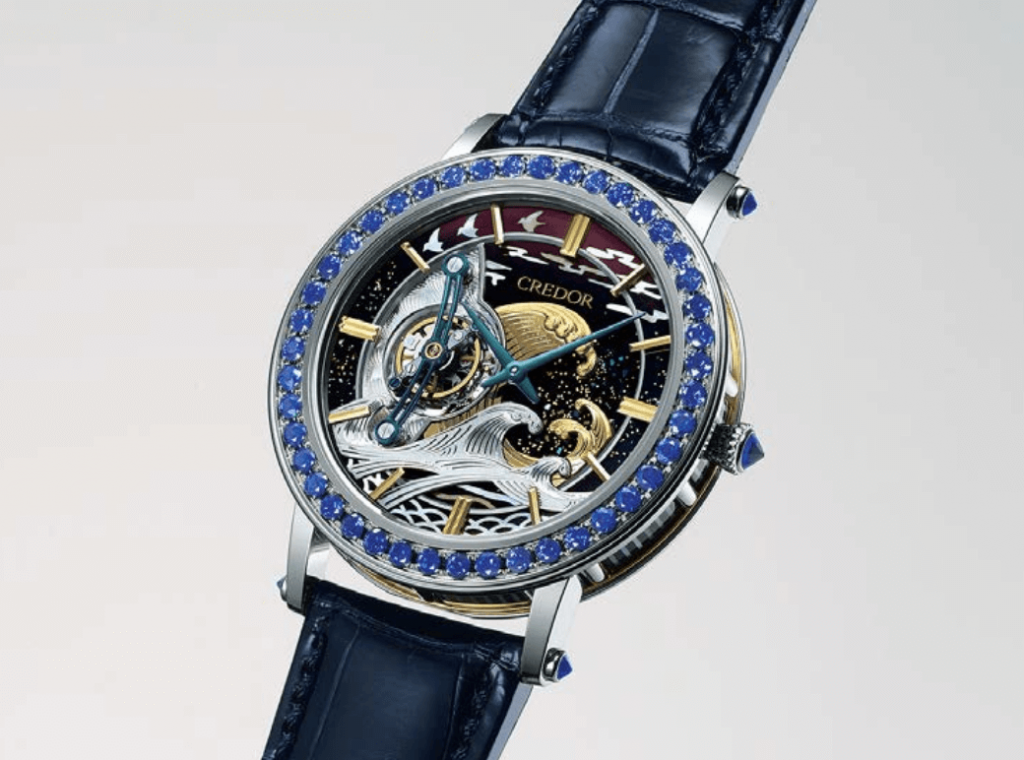 The Credor Fugaku with tourbillon complication
While the Grand Seiko is more towards classic and well loved Seiko designs, the Credor is geared towards exclusive dress watches, with heavy use of exotic materials, skeletonized dials and classic European watch designs – the avant garde kind of things.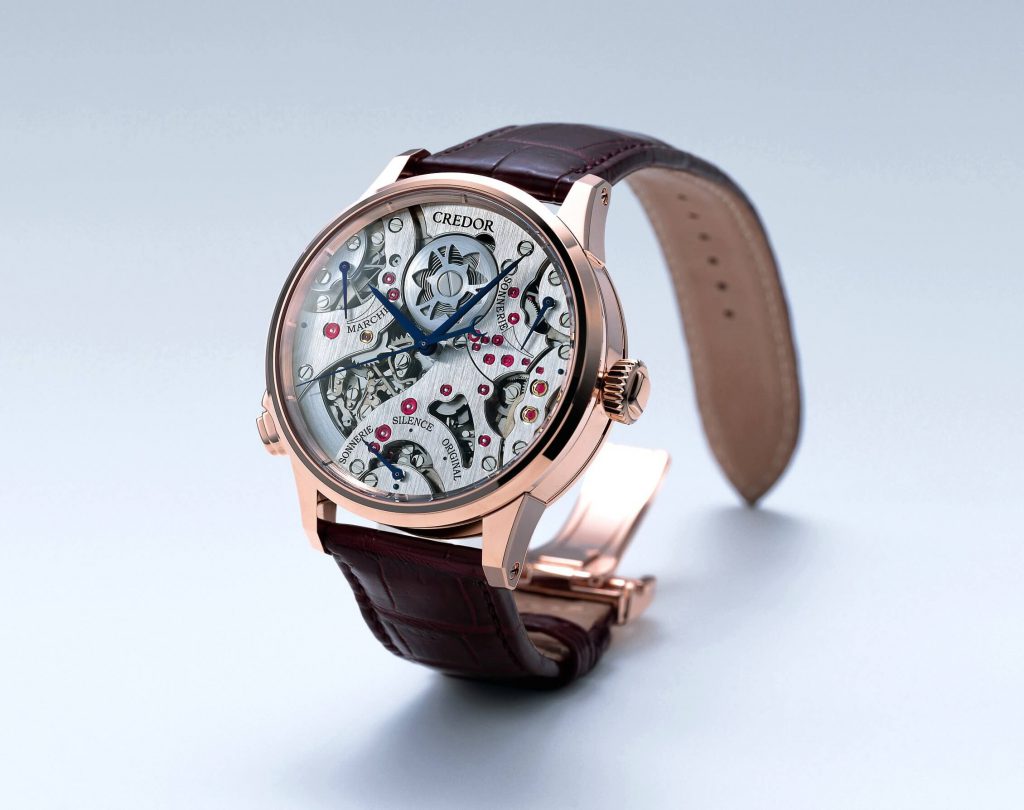 The Credor Sonnerie that has the majestic skeleton dial with beautiful jewels on full display. Not to mention the very exotic sonnerie complication in it.
Not only that, Credor also has watches with crazy complications such as minute repeater, sonnerie and tourbillon. And some of the most expensive watches can fetch up to half a million dollars!!
As we can see from above, Seiko is a vertical watch company, not different than the likes of Swatch. But it's origin and affordable watch popularity had people to associate it with cheap (and lower quality) watches.
Yes, it does produce cheap mass produced watches (which sold very well) but that's not the whole thing about Seiko.
It manufactures watches for the whole range of pricing, from the most affordable to the most luxurious watch.
It's history as an inventor in horology (first quartz watch, kinetic, spring drive etc.) also cemented its reputation as an innovator that brought revolution to the whole world.
Until today, Seiko as a watch brand had always been placed beneath its Western counterparts in the eyes of the public.
But true watch fans would know more than to underestimate this Japanese watchmaker.
I hope you enjoy this article about the history of Seiko and learn a little bit about the brand. Let me know if there's any questions or comments that you have regarding Seiko.
Till next time.
Cheers!