Japanese Watch Brand – The 4 Most Popular Brands From The Land Of Rising Sun
Horology started in Europe around the 16th century with Germany often being credited as the birthplace of watches.
Soon after, wristwatch started to be invented and brands such as Patek Philippe, Vacheron Constantin, A. Lange & Söhne, Rolex, Tissot and others were popular for their novel mechanical and automatic watches.
But the 20th century saw that the surprise emergence of another horological superpower that challeged the Europe – the Japanese.
Japanese watch brands are popular due to its lower price compared to its Western counterparts for various reasons, most notably lower costs of production.
Japanese brands such as Seiko and Casio had seen enormous success worldwide in the lower price range of watches, esepcially for digital watch segment.
In this post, I'm going to introduce you to the top 4 Japanese watch brands that you should know. The brands are:
Seiko
Citizen
Casio
Orient
1- Seiko
Origin : Ginza, Tokyo, Japan
Founded Year : 1881 (137 Years in 2018)
Founder : Kintaro Hattori
Website : Seikowatches.com

The first Japanese watch brand that will come to anyone's mind is Seiko. Often associated with simple, inexpensive digital watches, the reality is the brand is one of the world's leading brand in watches with a very wide watch offering ranging from the cheapest digital watch to the ultra-luxury automatics.

Above is the Seiko SARB065 (or Cocktail Time), a fine example of how Seiko is not just digital watches. This watch is an automatic, with an in-house movement too. Read my full review of the watch here.
Just look at when it was founded – in 1881 or 137 years ago is very long for a company, and much longer than most watch brands in the market currently.
Founded in Ginza, Tokyo by Kintaro Hattori, the brand had evolved from just a small watch company to a prominent maker of watches with millions of revenue and products sold worldwide.
The name of "Seiko" means "Exquisite" or "Success" in Japanese, possibly to indicate its founder's vision of the company producing high quality watches for Japan that can rival the western brands.
Seiko started producing mechanical and automatic watches from back then. It was always considered inferior to western brands until 1960 when it first released its own luxury range of watches – the Grand Seiko.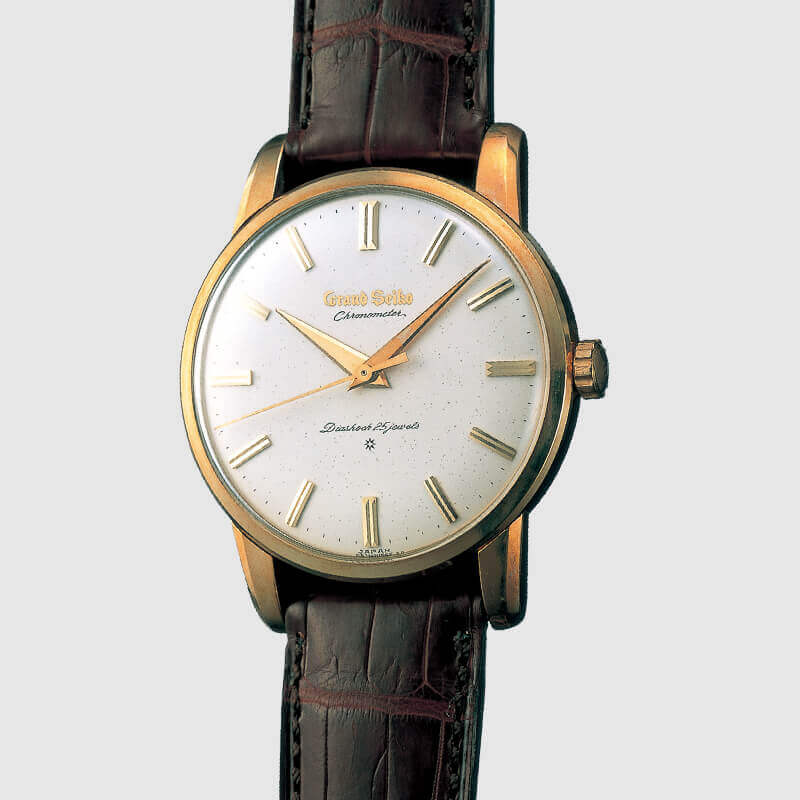 Grand Seiko 1960 Ref. 3180, the first luxury watch from the Japanese brand
The Grand Seiko still exists till today and is very desirable for Japanese and Seiko watch fans worldwide.
Apart from that, Seiko also produces automatic watches for all price ranges, starting from the low range (Seiko 5), middle range (Presage, Prospex for sports), high range (Grand Seiko) and ultra luxury (Credor).

Grand Seiko GMT – Seiko's answer to the Rolex's famous tool watch. Some fans said that it can rival Swiss' luxury brands and some people have the opinion that Seikos are still a level under Swiss's watches.
But what's most people don't even know is the advancement in horology that Seiko had brought. Their most important invention is without a doubt the quartz wristwatch released in 1969. The Seiko Astron 1969 is the first quartz wristwatch in the world.
Why is quartz watch such a big deal? Because it enables very high precision timekeeping, around 30 times more accurate compared to the automatic watches at that time. And it also open the gate towards mass production of wristwatches due to the small number of parts.
Imagine if quartz watch was not invented – that means everyone has to use the more expensive automatic watches. Not only that, all industries that relates to precise timekeeping are less efficient without it.
Another important invention by Seiko is the Spring Drive movement. The Spring Drive is a hybrid of the basic automatic watch mechanism with complicated electronic and electromagnetic components to produce a very accurate and sophisticated watch movement.
It also features the world's only "True Sweeping Second Hand" as its hand a gliding on the dial and not made up of very fast ticking like what other automatic (and some quartz) watches do.
Read also my dedicated post on Seiko's history and watches here. Also, click here for all Seiko watches that I've reviewed.
2- Citizen
Origin : Tokyo, Japan
Founded Year : 1918 (100 Years in 2018)
Founder : Shokosha Watch Research Institute
Website : Citizenwatch-Global.com


The next Japanese watch brand is Citizen. In recent times, this brand is well known for its Eco-Drive solar watches. These solar watches are about the most reliable and maintenance free watch anyone could ever get.
It's definitely a step up from normal quartz watch that need to change its battery for every 1-2 years.
A solar watch instead recharges its battery cell by converting light to electric energy using photovoltaic cells on its dial.
Thus, it's totally easy for an owner to charge his watch simply by wearing it around.
Furthermore, the cells can usually store minimum of 6 months of power reserve, so there's a lot of opportunity to wear it even if you have a lot of watches in your collection.
In my opinion, a chronograph watch with solar movement is the best combination as we can use the stopwatch function without any care of the battery since it's recharging even as we wear it!
Such a thing is not possible with the normal automatic watch that, at average, only has 2 days of power reserve.
And the recharging mechanism – either self-wind or manual winding – still require some user intervention. If there's anything that I don't like about automatics, it is the short power reserve….
And in the world of solar watches, Citizen Eco-Drive is without a doubt at the top. They have produced brilliant models with lots of functions.

Above watch is the Citizen Blue Angels AT8020-03L with an Eco-Drive movement.
One of the best functions is the ability to set the time according to atomic time, via radio signals.
Dubbed the "Atomic Timekeeping", the watch will automatically search for radio signals every night (or anytime you want – there's a way to do that too) and adjust the time accordingly. With this, the wathc is always accurate to the atomic clock. How cool is that?
But that's not everything that Citizen has. Unbeknownst to many, Citizen also produces normal quartz watches and automatic watches, though to a lesser quantity compared to its more popular Eco-Drive models.


Above is the Bulova Precisionist Chronograph watch, the watch with very high frequency quartz movement and superior accuracy. One fun fact is that the American company is actually owned by Citizen.
One shocking fact is that Citizen is also a parent company to a number of watch brands, most notably Bulova and Frédérique Constant.
Read also my reviews of great Citizen and Bulova watches.
3- Casio
Origin : Tokyo, Japan
Founded Year : 1946 (71 Years in 2018)
Founder : Tadao Kashio
Website : Casio.com


The next brand is Casio – the brand famous for its G-Shock sports watches and digital watches.
A fun fact is Casio didn't started out as a watch company like the other companies in this list.

Casio G-Shock Mudmaster – the more handsome G-Shock in my opinion. As bulky as it looks, the G-Shock comes with many features such as barometer, solar powered charging, temperature, water resistance and other functional items. And of course, those rubber body provides for a sturdy and highly resilient watch that you can bring anywhere, for any activities.
The company actually started out making consumer devices, most notably its electric calculator which was the first in the world in 1957.
From then on, Casio produced many different electronic products ranging from calculators, musical instruments, digital cameras, printers, projectors and of course, watches.
In watches, the company didn't go to the automatic movement route but instead tend to focus on quartz and features. It is, after all, an electronic company to its core.
While most people can associate Casio with its gaudy yet functional and tough G-Shock watches, it also produces other type of watches such as dress watch, sports/casual watch and the databank watch.


The Casio Edifice EQS500DB-1A1 above is the more "normal" looking Casios around. It's sporty/casual look is backed by great features underneath such as chronograph, world time, alarm, solar powered charging and water resistance. And all that for very affordable prices. Read my review of the watch here.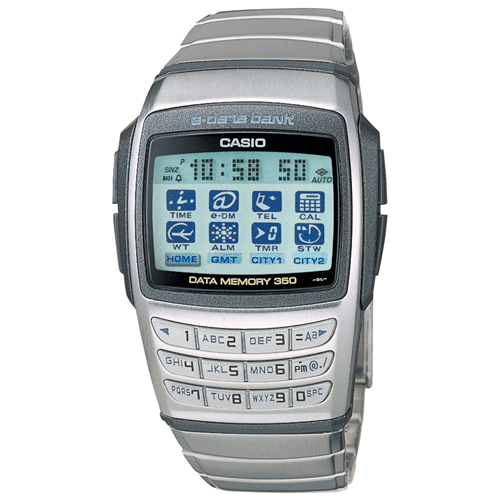 This Casio Databank EDB610D-8C above is an example of how Casio delved into smartwatches even before it becomes popular nowadays. The watch has an 8-digit calculator with world time function and storage space for emails and numbers. Without a doubt, it's the closest thing to a smartphone/smartwatch back when smartphones were not yet invented.
4- Orient
Origin : Tokyo, Japan
Founded Year : 1950 (68 Years in 2018)
Founder : Shogoro Yoshida
Website : Orient-Watch.com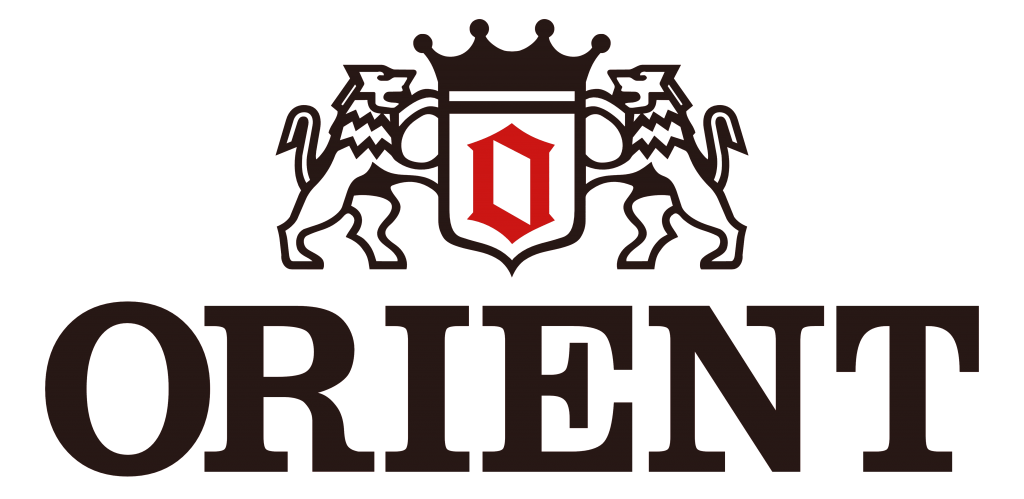 The last Japanese watch brand in this list is Orient. It's one of the smaller brands among the others, and it is, looking from the fact that Orient is actually a subsidiary Seiko.
But it didn't started that way. Orient was an independent watch company founded in 1950, though it actually had history all the way to 1901.
In 2009, it became a wholly owned subsidiary of Seiko and formed one of the three cores of the watch giant.
Unlike the other brands that have wide range of products, Orient seems to be focusing on mechanical/automatic watch movements in the more accessible price ranges.
It has various watch models that actually rivals Seiko's own watches. For example, their low-range dive watches (Ray and Mako) are directly competing with Seiko's SKX and Seiko 5 line up.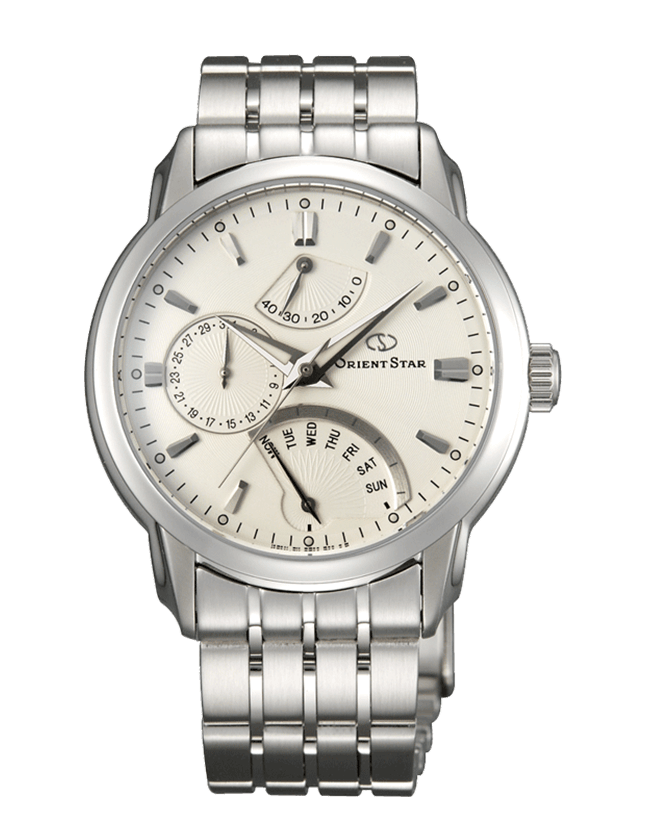 Orient Star Retrograde above is a gorgeous dress watch. Not only that, the movement is not your ordinary automatic movement as it has a power reserve and its own subdials for day and date. Read my review of the watch here.
The crux of Orient's watchmaking is their Orient Star watches with movement and finishing that can rival the other brands in the middle-range and lower-luxury levels.
What I like about them is how they always update their lower to middle range watches to freshen the design and update the movement.
For example, their Bambino and Symphony models (classic dress watch style) have many different versions with the latest ones having the newer movement.
So much models to choose from is definitely a great thing for collectors LOL! Check out their US site for more info.
Besides, naming their models with easy to remember names make it easier for customers (please do take this hint Seiko…)
Another thing to love is how great their value proposition is, especially the automatic non-OrientStar models.
Have a look at the Orient Sun and Moon watch (link here). It's a sub-$500 (MSRP mind you. I bet the Amazon/Ebay price is 20-30% lower than that) with automatic movement, day & date indicator, sapphire crystal and AM/PM indicator in the form of a subdial showing the sun and moon.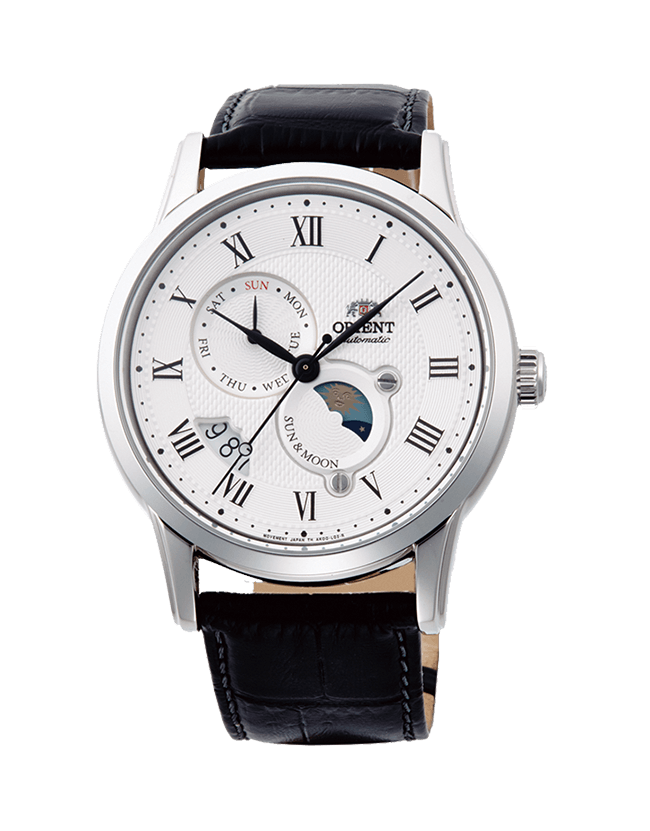 Above is the Orient Sun and Moon Version 3 (Model No. FAK00002S0), an affordable automatic watch with lots of function that will put its Western (and Japanese) counterparts to shame.
How great is that? I bet if any Swiss brands were to produce something similar, the price will be at least double than what Orient is asking for this timepiece.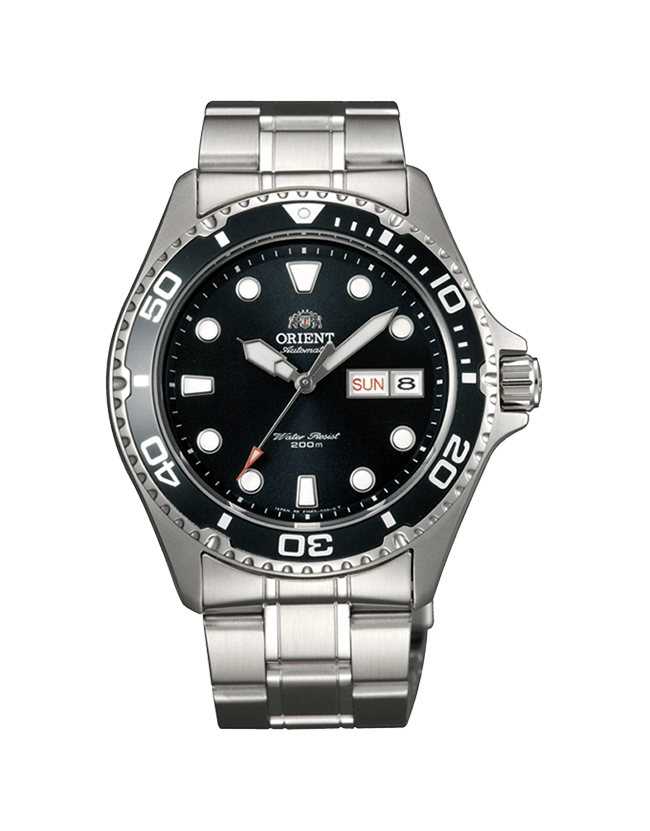 Apart from classic dress watches, Orient also produces their own budget automatic dive/sports watch. Above is the Orient Ray II, one of the best affordable automatic watches anyone can get.
How About The Quality Of These Japanese Watches?
While there are some that say Japanese watches are not as good as the Western brands, I'd digress.
I truly feel that essentially, we will get what we paid for. And the same goes for Japanese watches.
While most Swiss watches will start at a few hundred dollars, lower-range Japanese watches are much cheaper than that.
Some Japanese automatics can even be had for less than a hundred dollars (check out this list of the most affordable automatic watches).
And of course, these watches are definitely NOT up to par with the Swiss watches costing 5 to 10 times more.
But, Japanese brands also produce watches in the middle to high ranges of price and these watches are nothing to scoff about. Those are true horological production that can rival the Swiss/West made watches.
Some even went to say that at the same price point, Japanese watch delivers more than what a Swiss watch can give.
Whether this is true or not, I'll leave this to you to decide. Let me know in the comments section below what you think about Japanese watches =)
Cheers!
Isaac.